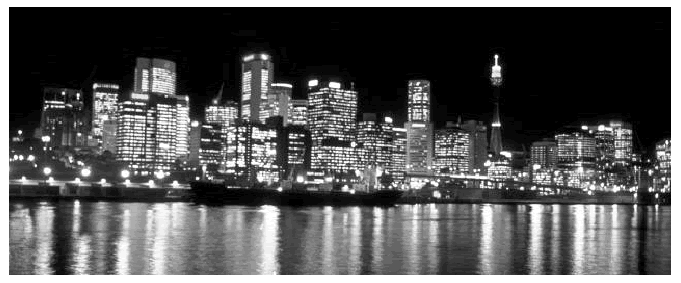 The Mysterious Q Weekly, Biweekly (or Whenever I Find Something Worthy To Write About) Newsletter for 5/19/2012

Has Your Favorite SHOW Been CANCELLED?

Yes, we have all been through it many times. We get into a TV show only to find that some network hack has canceled it! This has happened to me a several times over the past few years and I have to say that I am sickened by the whole situation and so is my wife. We both recently became victims of network apathy towards their viewers and we are not going to take it anymore...

Every time I get into a TV show I know it's going to be canceled. Back in the WB Daze I really got into and enjoyed watching 'Buffy The Vampire Slayer' and its spin-off 'Angel'. The next thing I know it's bye bye Buffy and Angel gets the stake. Buffy ended because Sarah Michelle Gellar got tired of doing the show and wanted to work on her movie career (that's been a real success). She left an alleged offer of a million bucks to continue as Buffy on the table and all her co-workers out of work. Nice! 'Angel' got canned despite good ratings because the network was making changes. I guess those changes didn't include what their viewers wanted.

Speaking of the WB, it's now the CW and they still treat their viewers like garbage. My wife really got into watching 'Ringer' (starring Sarah Michelle Gellar) only to find that the show has been canceled. What seemed like a taught drama just didn't attract the viewers according to the network...bummer. She also watched 'The Secret Circle' and that was also axed by the CW. They saved 'Hart of Dixie' ?????

I lost another favorite TV show when 'House' ended. It was not canceled, but the show's creator felt it was time to go. Well, thanks a lot buddy! I am so happy that you made a personal decision that affected the tens of millions of House fans worldwide. After having invested in watching eight seasons and made the show the world's most popular TV Series (according to the Guinness Book of Records) with over eighty-four million viewers in over forty countries, we're really glad you made that decision without taking any of us into consideration.

Another show I really enjoyed was 'Alcatraz' and that was canceled. I really cannot understand why? They claim the ratings were disappointing, but not according to tour guides at the real Alcatraz prison. They reported that ever since that show premiered almost every boatload of tourists who visit the island want to know where all the secret tunnels and rooms are from the show.

It wouldn't be so bad if the networks were bringing us some exciting replacements, but so far the pickings look slim with diddys like 'The Mindy Project' (a doctor show, a female House?), Ben and Kate (a guy moves in with his sister, WOW, high drama...or bad comedy), The Goodwin Games (a complicated comedy, yea, those always work), The Mob Doctor (they're trying to recreate 'The Sopranos' again) and The Following (serial killers form a nationwide alliance of some kind, right...with Kevin Bacon who needs work since he and the misses lost most of their bucks to Madoff).

TMZ Disses Donna: The Queen Of DISCO Does NOT Get The Royal Treatment by TMZ

I could not believe what I was watching. After the unexpected death of Disco Queen Donna Summer on 5/17/2012 from cancer at the age of just sixty-three, TMZ made fun of her and her death. I never watch any of the TMZ shows and only found out about it after channel surfing late the other night. That show really is garbage and that's why I never watch it. At best the people involved are classless opportunists, at worst they are celebrity stalkers hiding behind pseudo-journalistic credentials.

What really bothers me is that the TMZ attack on Donna seems motivated by the fact that she believed that her cancer came from exposure to contaminated air she inhaled during the 9/11 World Trade Center attacks (she was in an apartment nearby when the WTCs fell) and her compulsion to breath clean air ever since by using filters and special curtains in her dressing rooms while touring. I also wonder if the fact that she was a committed Christian came into play? Either way, TMZ is trash is my book.

Are Your TIRED Of Hearing About HOWARD?

Well, we finally got to see Howard Stern as the new judge on 'America's Got Talent' last Monday. And, he certainly brought the viewers with him according to the show's ratings, but did the public really get what the show paid for? At fifteen million dollars for one season, Stern should produce more than the few half-funny lines he uttered...and...there were really no 'Howard' style surprises or shocking moments. He certainly wasn't the rebel radio guy that I remember from listening to his show on NBC radio in New York years ago. The ugly truth is that skits like lesbian dial-a-date, punish the listeners and fashion reviews from Mister Blackswell that made Stern famous just don't translate well to AGT.

It's always hard to live up to the hype, especially when you're Howard Stern, but he almost always did. This time I see the whole thing as kind of a bust. The worst part of having Howard on board is that he is too agreeable with his fellow judges. They all seem like friends and although they might disagree on the talent-worthiness of a particular act, there isn't that white hot tension that was created between Piers Morgan, Sharon Osbourne and Howie Mandel. It was those 'dangerous' moments which endlessly entertained and pleasantly annoyed viewers. I was embarrassed for 'The King Of All Media' when he tried to imitate a Piers move by prematurely 'X-ing' a few acts. And even that didn't work well because unlike Morgan, he was apologetic about it afterwards.

I guess it's fair to give Stern a break, to have some patience and let him find his place on the show, but I don't think that AGT fans who are not Howeird converts will continually enjoy watching the other judges play second fiddle to Stern. Howie Mandel was the most recent breath of fresh air at the judge's table and will remain one unless Howard constantly steps on Sharon and him in an effort to take over the show. HS has already declared himself the most-popular judge and that's not a good sign of things to come. Howard's ego is legendary and AGT producers might not be able to rein him in enough to make the show more than just another Stern vehicle, but without all the bite of his radio show.

It was a delight to watch Nick Cannon break what seemed like more than a few doldrums during the two hour broadcasts last week by taking the stage with some of the less-than-stellar performers. He not only made the audience happy, but entertained the judges who were temporarily at a loss for words. Cannon's antics always give AGT a much needed lift at just the right moments and I am glad to see that they continue and have become more frequent.

NAACP Backs Oabama On Gay Marriage While Romney Deals With Discrimination Issues

Following President Obama's sudden revelation that he is now willing to support Gay Marriage, the NAACP (National Association for the Advancement of Colored People) agreed and decided to support same sex marriages after years of opposing it or being on the fence about the whole issue. Their decision comes as a shock to many with over sixty-two per cent of African-Americans rejecting the idea of same sex marriage. The numbers against gay Marriage are probably a lot higher among black pastors and congregations, but most of them have already found a way to deflect from the issue by choosing one of more importance to them.

When asked about the President's acceptance of same sex marriage, several prominent African-American preachers immediately answered that question with another: Never mind Obama, what about Romney's Religion and its well-know stand against black people? In case you haven't heard, the Church of Jesus Christ of Latter-Day Saints (Mormans) once considered black people 'cursed' and refused to allow any African-American members to join their priesthood until well into the 1970s.

It doesn't help matters that Romney and his famous father were both once Elders in their church and had to willingly accept the LDS position on blacks whether they agreed with it or not. This is not an issue that will go away for Mitt and I just wonder how many people will recall it when they go into the voting booth this fall. Whether it's fair or not, we are all judged by every affiliation we have and value judgment we make. That will be a problem for both Obama and Romney with diehard Evangelical Christians and many African-Americans who may not be willing to look past their issues when they vote. Where is a popular third party candidate when you need one?

Big Birthday This Week

Yes ladies, gentlemen and people who have chosen not to identify themselves with any particular gender, it's time for Mysterious Q to celebrate yet another birthday! I have already started celebrating by making a homemade pizza for myself and the misses. I surprised her with a delicious pan pizza last night and she loved it. My wife surprised me by presenting me with a hand-drawn birthday card which was just wonderful. She has a fabulous talent for drawing and I am jealous because I can't even draw a stick figure correctly. Well, Happy Birthday to me and although gifts and cash are on short supply, love isn't and that makes my birthday a happy one.

Facebook Stock Goes Public, Zuckerberg Celebrates A Birthday and Marries His Sweetheart While Bono gets A Lot Richer!

It would be easy to argue that it has been a good week for Mark Zuckerberg (Facebook Founder). His multi-billion dollar valued company went public and the stock is holding its own in a very tough market (a nice birthday present for Mark who turned twenty-eight years old last Monday). He quickly moved on to romance on Saturday by marrying 27-year-old Priscilla Chan. The two met in college and she has been his girlfriend for the last ten years.

Although known as a person not always willing to share the wealth (or the love), Zuckerberg made music legend BONO a lot richer this week. The Irish rocker was worth a mere three hundred and fifty million dollars (according to media reports) and way behind Sir Paul McCartney in terms of cash value, but after Facebook went public that all changed. Bono spent millions investing in Facebook in 2009 and now that investment is worth an estimated $1.5 billion! I would be zealous, but money isn't everything (but it does help to have a bunch from time to time).

1. To Un-subscribe, just reply to this newsletter with the word unsubscribe in the subject area.

2. Pass on this wondrous work of popular, prophetic and poorly written prose to your friends, enemies, family, neighbors and stray dogs.

3. To subscribe to this or any of the other 'Make Life Work For You Newsletters' go here

4. Stop by and visit Mysterious Q's Commentaries

5. You can also donate to Q using PayPal or a credit card.

See ya...
The Make Life Work For You Family of Helpful Websites



lindsay, lohan, obama, kim, kardashian, politics, political, american, america, news, events, polls, information, schools, school, education, sports, entertainment, bush, clinton, gore, hilary, hillary, democrat, democratic, republican, thomas, jefferson, supreme, court, free, speech, satire, election, elect, george washington, washington dc, federal, federalist, commentary, comment, united states, retarded, retard, kennedy, jfk, colter, coulter, fox, abc, cbs, television, tv, coverage, issues, issue, bill of rights, comedy, quotes, qoutes, puppy, puppies, chihuahua, dog, dogs, politics, political, american, america, news, events, polls, information, schools, school, education, sports, entertainment, bush, clinton, gore, hilary, hillary, democrat, democratic, republican, thomas, jefferson, supreme, court, free, speech, satire, election, elect, george washington, washington dc, federal, federalist, commentary, comment, united states, retarded, retard, kennedy, jfk, colter, coulter, fox, abc, cbs, television, tv, coverage, issues, issue, bill of rights, comedy, quotes, qoutes, puppy, puppies, chihuahua, dog, dogs, politics, political, american, america, news, events, polls, information, schools, school, education, sports, entertainment, bush, clinton, gore, hilary, hillary, democrat, democratic, republican, thomas, jefferson, supreme, court, free, speech, satire, election, elect, george washington, washington dc, federal, federalist, commentary, comment, united states, retarded, retard, kennedy, jfk, colter, coulter, fox, abc, cbs, television, tv, coverage, issues, issue, bill of rights, comedy, quotes, qoutes, puppy, puppies, chihuahua, dog, dogs